1943 / 163m - UK
Drama, War -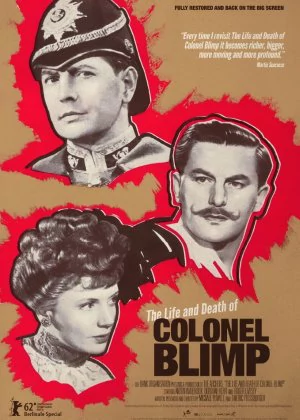 An old British favorite. Powell & Pressburger enjoy a reputation I really don't understand. This is the third collaboration between both directors I've seen and none of them has struck me as anything special. The same goes for this one. It's a long film, very long in fact, and that's about all there is to it really.
Colonel Blimp follows the life of Clive Candy as he rises through the ranks of the British army. It zooms in on the romances he had and picks out a strong friendship he upheld with a German officer. It's all a big stage for the run-up to WWII, where Candy realizes the world has changed for good and his time in it may be coming to an end.
There's a lot of British cheekiness that feels hopelessly outdated, apart from that it's just endless conversations about nothing much at all. Because it handles three periods in Candy's life the film ended up quite long, but that length adds surprisingly little to the characters and the narrative. I dozed off a couple of times, which at least made time pass quicker.