2020 / 109m - USA
Adventure, Comedy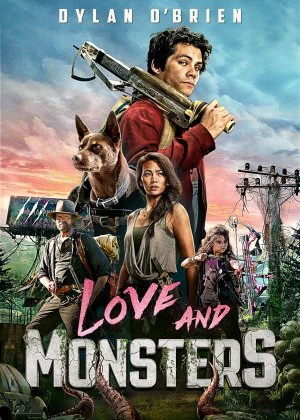 Big budget adventure that plays like a PG version of Zombieland. On the one hand, it's nice to see more creative monster designs and less predictable world building, on the other hand the film's a bit tame and could've used some extra spice, especially during the rather kitschy finale.
After being holed up for 7 years, Joel decides it times to man up and face the monsters as he travels towards the colony where his former girlfriend escaped to. The world is overrun by giant monsters (mutated insects), which makes his trip quite dangerous, especially since he's a pretty clumsy guy.
The comedy isn't quite sharp enough, the horror elements are very light and the ending is a bit too Power Rangers, but the effects and designs are pretty cool, performances are decent, the world is quite intriguing and the adventure elements are solid. Love and Monsters is light but amusing entertainment, just don't expect it to be very badass.