2021 / 110m - Japan
Crime, Comedy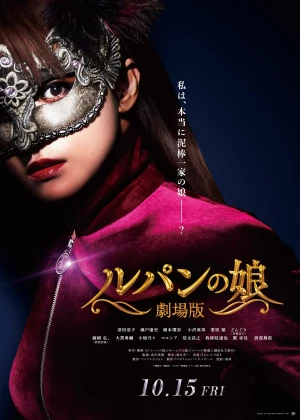 After directing the TV series, Takeuchi also takes on the movie version. It's a loose Lupin spin-off, though apart from the "famous family of thieves" there isn't a whole lot to connect it to its more infamous relative. Sadly, Takeuchi never manages to rise above the TV roots of the source material.
Hana grows up in the L family, a family of notorious thieves. She'd prefer to have a normal life, but that's not in the cards for her. When a forgotten member of the family resurfaces, secrets from the past are sure to turn some heads. The family has to travel back in time in order to protect their lives.
The performances are quite poor and the direction feels rushed. It's a pretty lively and colorful film though, with some amusing ideas and memorable moments. I wish Takeuchi could've had more time or access to a bigger budget. This could've been a lot more fun if it hadn't felt so cheap.