Chai Gong
1993 / 89m - Hong Kong
Comedy, Fantasy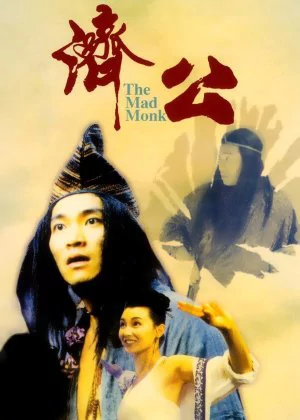 Johnnie To directs Stephen Chow in a madcap comedy from the blessed year 1993. What else do you need to know, really. The Mad Monk isn't quite as great as all the name-dropping might suggest, but if you like To and/or Chow, and you're looking for some daft Hong Kong comedy, this is a film that will not disappoint.
Lo Han is an angel who loves to gamble. One day, he boasts about being able to gather three souls in a mere three days. The bet is on when he reincarnates as a monk and is tasked with convincing a prostitute, a beggar and a criminal to follow him. Han believes this to be a piece of cake, but his mission will be a lot tougher to complete than expected.
Chow and Ng are a superb duo, add Maggie Cheung in the mix, and you have a pretty great central cast. The film is a typical Chow comedy, which is certainly no negative, but it does lack To's signature style. Chow fans are sure to have a blast with this one, if you're not quite familiar with Hong Kong comedy yet, I believe there are better films to get acquainted with the niche.