2015 / 115m - USA
Drama, Music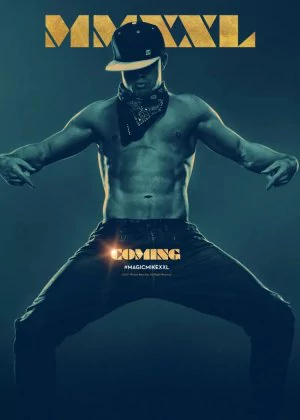 The inevitable sequel. While not a critical success, Magic Mike drew enough people to the movie theater, and so franchising is the obvious next step. XXL is more of the same, but made with a bit more glee, which makes it more interesting for those not watching to see near-naked men dance sexy.
A few years after the first film, the men come back together to go on one final tour. Their lives didn't really pan out the way they hoped, and they want to go out with a bang. On their way to a stripper convention they run into trouble, but with the help of old friends they manage to get where they need to be.
The script is a bit meandering and the comedy isn't always very successful, but the actors are visibly having fun and the pacing of the film is fine, even though it's a bit long in the tooth. Not a bad sequel, possibly even a little better than the first one, but it's not all that remarkable.