1955 / 119m - USA
Crime, Romance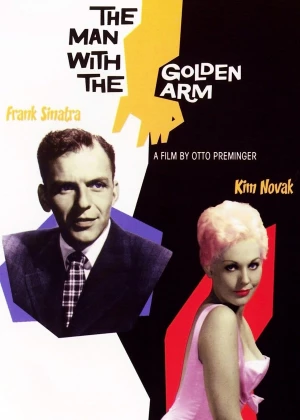 A disappointing Sinatra film, but not too surprising since was directed by Preminger. The crime elements are ruined by badly executed drama, severely limiting the appeal of the film. I tend to struggle with classic drama, which is always very loud and in your face, and The Man with the Golden Arm is no exception.
After six months in rehab, Frankie returns from prison to pick up the pieces of his old life. His wife is delighted to see him and Frankie promises to better his life, taking up a job as a drummer. When some of his old pals find their way back into Frankie's life, he struggles to stay on the right path.
Sinatra struggles with his role, especially when he relapses. Still, he's by far the best actor of the bunch. The rest is way more expressive still. The cinematography and score are forgettable, the pacing is sluggish and the mix of crime and drama doesn't work. Not a good film at all.