Mandara
1971 / 132m - Japan
Drama, Thriller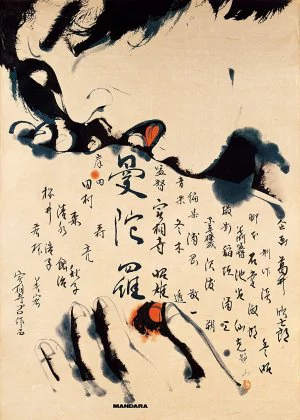 Jissoji's most Japanese New Wave-like film I've seen so far. The mix of sexuality, politics and brutality is reminiscent of the work of Wakamatsu, only Jissoji has a more controlled and deliberate signature, though no less experimental. It makes Mandala a very intriguing film.
A couple swap goes awry when one couple is attacked and raped by two savage men. Not phased by the event, the couple starts a search for the men and finds they are part of a strange cult that tries to capture mankind through the lens of rape and agriculture. As insane as that sounds, the couple joins the cult, albeit somewhat reluctantly.
The cinematography is splendid, with its odd angles and meticulous color work. The outside scenes aren't quite as striking, but still sport some interesting editing. The plot is a bit hazy, the soundtrack nerve wrecking and the performances are spirited, all adding to the unique experience. Not the easiest film, but worth a watch.