2021 / 78m - China
Fantasy, Action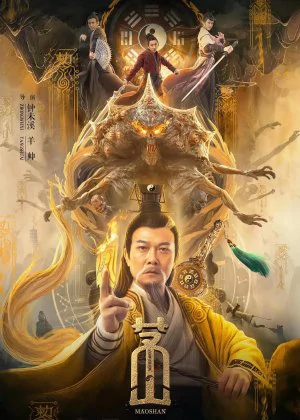 China's TV productions seem to be getting better. Mao Shan can't quite hide its TV roots when the CG gets too complex, apart from that this turned about to be a very capable fantasy/martial arts flick that doesn't bother with innovation, but has the basics down and delivers prime entertainment.
Yin Shou Yi does his best to earn the respect of the villagers, but his antics seem to have the opposite effect. To prove his worth, he moves away to join the Mao Shan clan. He's not skilled in martial arts and he appears very clumsy, but his heritage and his will to persevere will serve him well.
The sets look nice, the camera work is on point and the action looks cool, there's no overreliance on CG and the pacing is perfect. Performances aren't stellar and the comical bits aren't that funny, but these are just minor details that disappear in the background once the fighting starts. Good fun.