3-Gatsu no Raion Zenpen
2017 / 138m - Japan
Drama, Sport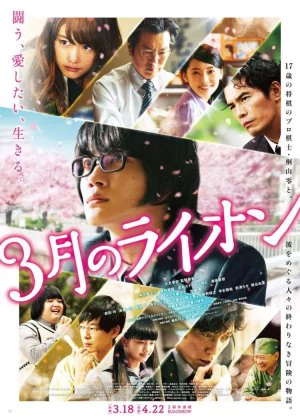 Otomo comes with a sports drama. Go and Shogi are pretty popular in Japan, but they aren't the most cinematic of sports. Even someone like Toyoda burned his hands on the genre, Otomo too struggles to keep the matches interesting, but all in all he did a pretty commendable job.
Kiriyama Rei is a young shogi prodigy, but his life takes a turn for the worse when his parents die. He has a difficult time adjusting to his foster family, it isn't until a finds a new home that he can finally put all his focus on becoming a better shogi player. From that moment on, Rei is unstoppable.
The performances are a little shaky, the overt manga influences don't work too well and the shogi games are slow and tactical, meaning there's a lot of heavy frowning and looking troubled at a shogi board. Otomo finds ways to make the drama a bit more interesting and some matches do get tense, but it's far from his best work.