2022 / 89m - USA
Romance, Fantasy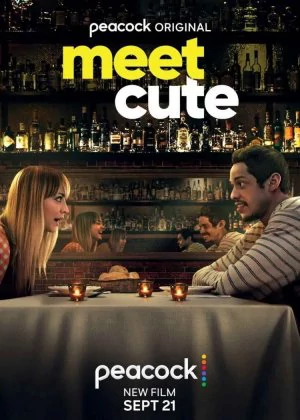 Japan has been doing fantasy/sci-fi-based romance for a while now, it seems Hollywood is catching up. Meet Cute is a more low-profile film that reminded me a little of Sam Esmail's Comet, but with a clearer fantastical touch. I didn't expect much going in, but ended up pleasantly surprised.
When Sheila walks into a bar, she sees Gary and falls instantly in love with him. They get acquainted and spend the perfect night together. But Sheila is a little quirky and dishes out a weird story about being able to travel through time. Gary is amused but becomes a little worried when he realizes Sheila isn't joking.
The cinematography is colorful and dreamy, there's enough chemistry between Cuoco and Davidson, and the mix of romance, comedy, and drama works pretty well. The fantastical premise is just the icing on the cake. The ending was a tad easy, but it's a charming, sweet little film that shows promise.