1986 / 82m - Japan
Animation, Action, Sci-fi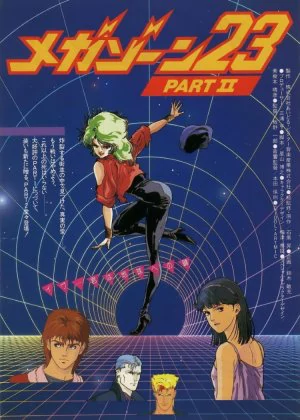 A pretty cool sequel. The same setting and lead, but the story itself is quite different from the first film. It's still vintage 80s anime though, with biker gangs, mecha action, space invasions and some horror elements to try and please as many niches at once. It makes for a rather amusing film.
Yahagi is on the run from the law, this time he gets some help from a notorious biker gang. This turns out to be a pretty inconsequential spat when an alien invasion threatens all human life on the Megazone ships. Of course Yahagi and his new friends are read to take on this extra challenge.
The animation is pretty rad for an OAV, sporting a detailed and distinctive art style and some energetic action scenes. The rest is pretty standard anime fare, but the fast-paced action, the grotesque designs and the fine blend of genres makes this a very entertaining series. On to part 3.