2022 / 114m - USA
Thriller, Crime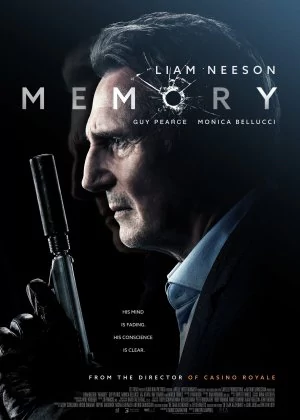 The US remake of De Zaak Alzheimer ... or so it said at the end. I did see Van Looy's original but clearly didn't remember enough to spot any similarities, let alone properly compare the two. To add insult to injury, this rather run-of-the-mill remake is actually quite a bit better than the original, though that's not a major accomplishment.
Lewis is a contract killer with a conscience. When he declines to kill a young girl and forces his client to annul the contract, he gets himself wrapped up in some thorny business. Alzheimer's disease is slowly eating away at his health, so to make sure justice is served, Lewis contacts the FBI and proposes a joint operation.
Neeson is getting a bit too old for these roles (which goes for the rest of the primary cast too, in fact), but the build-up was nice enough and the level of tension needed for a film like this to work was present. It's not at all memorable, special or unique, but it's decent enough genre filler, which accounts for something.