Menendez Parte 1: El Día del Señor
2020 / 93m - Mexico
Horror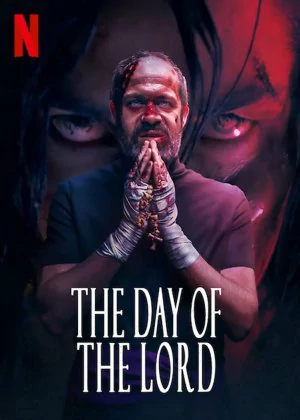 A Mexican exorcism movie hoping to turn itself into a franchise. I'm guessing they have a fair shot too, as Netflix is backing the film and their metrics are quite different from regular releases. Not that Menendez is a stand-out horror film, but it's solid enough to warrant a sequel or two.
Menendez is a priest with a dark history. After a failed exorcism he ends up in jail, when he is finally released the church expels him. But when an old friend comes knocking on his door, telling him his daughter is possibly possessed by the devil, Menendez decides to give it another go.
Alvarado doesn't deviate too much from the basic exorcism template, except that he casts some doubt on the possession by casting some dark shadows on Menendez. The mix of horror with light comedy is solid enough, the finale is pretty nasty and the pacing is smooth. Overall, a pretty decent horror film.