2015 / 90m - Australia
Documentary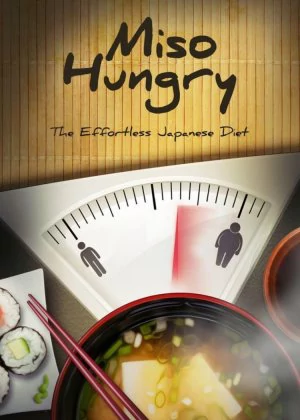 Diet docs have been pretty popular these past years, but few of them have felt genuine or useful. Either they were a bit too dramatic/staged, or too geared at selling a particular diet and/or food choice. It's not that Miso Hungry (an obvious pun referencing Japanese food) gives you a broad range of options, but it does talk more about mindset, portion control, and routine, things that are essential beyond your actual diet of choice.
Craig is overweight, a result of his bad lifestyle. After an alarming visit to the doctor, he decides to take a trip to Japan to learn about the Japanese way of eating and living. The doc offers a range of familiar Japanese food options (green tea, natto, tofu, ...) and takes a few detours, which feel like padding at first, but do end up adding important insights.
There's a little added humor that doesn't really work and the approach here isn't very scientific, but the bottom line is more focused on common sense anyway. As an added bonus, you're getting a little peek into Japanese food culture, which means you'll be ogling delicious-looking dishes the whole way through. There's nothing mind-blowing here, but it's quite a bit better than many of the alternatives.