2019 / 104m - USA
Action, Crime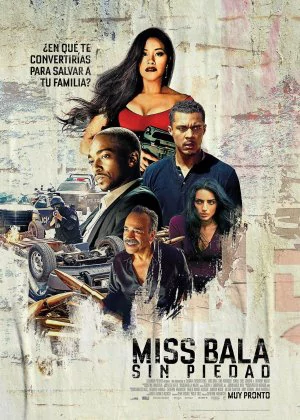 I never watched the original film, but I still wondered why they bothered with a remake. The plot is so basic and has been done some many times before, you could probably just copy/paste the entire film, slap a different title on it and nobody would even notice this was an actual remake.
Gloria is a make-up artist who goes to Mexico to help a friend win a pageant. Once there, they are witness to a violent murder in a nightclub. Gloria loses track of her friend and gets into serious trouble when she tries to warn the police about what she saw, but ends up in the hands of the killers.
Miss Bala is a decent action flick, nothing more, nothing less. The cast does a decent job, the action scenes are pretty dirty and the pacing is pleasant. The plot and characters are extremely unrealistic, but that just comes with the territory. Decent fun, might check out the original to see how much was borrowed here.