Sagasu
2021 / 124m - Japan
Drama, Crime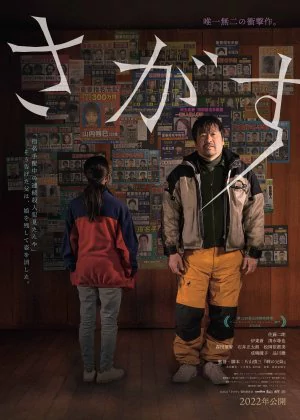 A neat little drama that reveals some nifty crime elements throughout. The balance of genres is delicate but well-executed and the film has some proper highlights, but it does lose a little steam during the second half. I was intrigued by what Katayama showed us here though, so I'm eager to see what he does next.
Kaede's father is stuck in a depression after his wife died. One day Kaede wakes up and he is gone, not long after she receives a text saying he's doing fine, and that she shouldn't come looking for him. Kaede ignores his advice and starts her own investigation, as the police are unwilling to put in the effort.
The film holds quite a few surprises and takes a couple of interesting turns, the performances are very good and the cinematography felt modern and appropriate. It just lacks that little extra something to truly set it apart and make a lasting impact. Good film though, and worth a watch if you like a good mix of drama and crime elements.