Chikan Densha: Rie no Fundoshi
1990 / 62m - Japan
Sport, Crime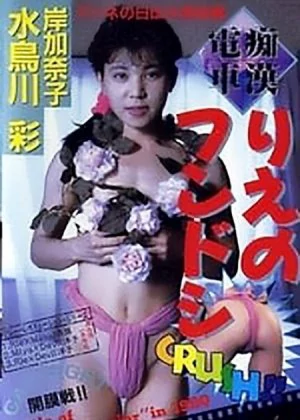 Pinku cinema has a unique place in Japanese cinema, as it was a perfect school for many a famous director. Ironically, its rigid rules also allowed for quite a bit of creativity, but the crux of the matter is that most of these films are hardly worth a second glance. As much as I appreciate Zeze's later work, his pinku work is pretty terrible.
Train harassment is a pretty big issue in Japan, so it's no surprise to see some pinku films dedicated to the phenomenon. Somewhat surprisingly though, this film is actually about female show wrestling, with a bigger focus on the girls in the ring getting undressed. Why? I'm not entirely sure.
The plot is negligible, the performances are weak, and the pinku scenes are extremely unsexy. There's really no reason to bother with films like these unless you're a completist and you're interested in getting the full Zeze experience. I plead guilty, others can safely ignore this film.