Tian Ruo You Qing III: Feng Huo Jia Ren
1996 / 95m - Hong Kong
War, Romance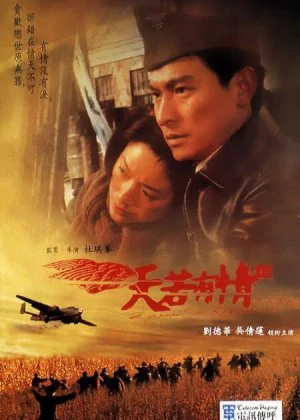 Johnnie To continues Benny Chan's series. Not sure what prompted To to direct the third part in the franchise, but his entry is slightly better than the previous films. Not much, mind. It's still way too sentimental and Hong Kong wasn't quite ready to do mainstream romance back then, but at least there are some pretty pictures to look at.
Hoping to kick-start his political career, Lau joins the army and gets a job as a pilot. The Japanese are pushing back the Chinese army and Lau is tasked with delivering an important message. On his way, he is shot down by Japanese fighter planes and ends up in a small mountain village. There he meets Ting, a sweet and innocent girl who takes care of his injuries.
Andy Lau is decent and the cinematography has its moments, but it's not enough to balance out the glaringly unsubtle score and the predictable plot. This isn't really a Wong Kar-wai contender, instead, you get some bland romance with a pretty picture here and there to take your mind off the sentimentality. Not the worst film, but unless you're a big fan of commercial Hong Kong cinema, it's best to keep your expectations in check.