Youkai Tengoku
1986 / 51m - Japan
Horror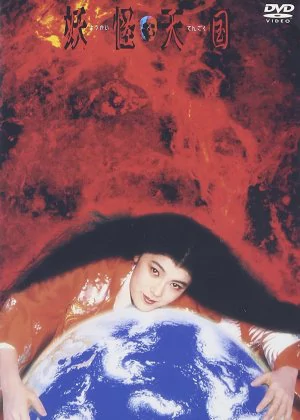 A short horror anthology by Macoto Tezuka, son of the infamous mangaka. Tezuka has already proven himself a talented director, but doing horror on a TV budget isn't easy, and Monster Heaven occasionally struggles to make the best of its limited finances. Tezuka isn't one to let that stop him from going all-in though.
The shorts vary in length and don't always make a lot of sense, but people familiar with Japanese horror (and the yokai - ghosts and spirits - in particular) won't have too much trouble keeping track of the often strange and puzzling narratives. There are kappas, ghosts and disfigured folk inhabiting these stories, and their appearances tend to spell trouble.
Performances are rather weak, and the special effects are very bare-bones. But Tezuka's creative cinematography and a little well-placed comedy help to cover up some of the film's weaker points. It's short, there's more than enough variety and there's plenty of weirdness to keep things from becoming boring. It's certainly not his best film, but Tezuka fans won't be disappointed.