Torden
2020 / 104m - Norway
Fantasy, Mystery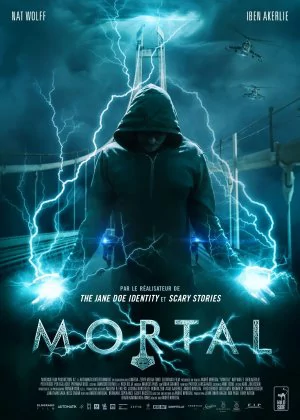 A breath of fresh air compared to Marvel's Thor. Rather than cheesy Hollywood fantasy Øvredal serves European urban fantasy. That might be a bit of a shock for some, as it's not quite as flashy and epic, instead we get a more grounded, grittier version of Thor's rebirth. I know what I prefer.
Eric Bergland's trip to Norway turns out into a real disaster when his body starts to change. Anxiety triggers extreme responses, allowing Eric to set things on fire, spark electricity and even control the weather. Together with a friendly social worker he travels back to the place the changes set in, but the police is on their tails, and they're not very eager to let him just walk around unchecked.
The Norwegian setting leads the gritty color palette and muted soundtrack. The special effects are pretty decent, performances are well above average and the mystery is pretty effective, even though it's pretty obvious where the film is headed. Øvredal created something pretty special, well recommended.