1955 / 93m - France
Crime, Thriller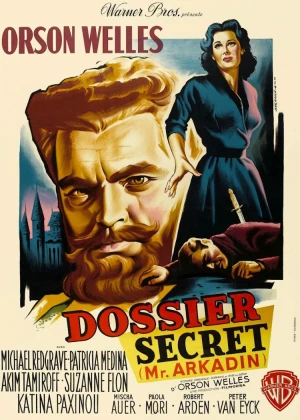 Orson Welles was a better director than he was an actor, sadly he just loved to cast himself as the lead role of his films, actively cheapening the entire experience. Mr. Arkadin is a pretty tepid noir film, struggling to stand out, but Welles' terrible performance just made it that much worse.
An eccentric banker can't remember much of his life before 1927. He hires a young American reporter and tasks him with the investigation of his mysterious past. The reporter starts his work but soon notices that the people he interrogates end up dead soon after he visits them.
Like most noirs, there's a lot of conversation to wade through, and most of it isn't all that interesting. The performances are poor and feel forced, the pacing is relatively slow and this certainly isn't Welles' most attractive-looking film. There wasn't a lot here I cared for, which seems to be the case for most classic noirs I've watched these past months.