Goo Laam Gwa Lui
2000 / 101m - Hong Kong
Romance, Comedy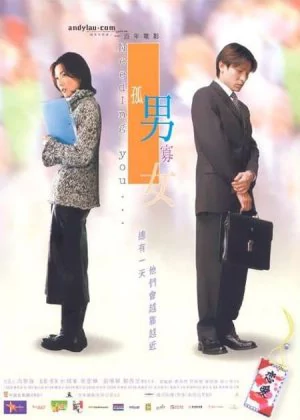 Not just a To/Ka-Fai collaboration, also an Andy/Sammi one. When it comes to onscreen couples, they have something special going on, something that makes their films a little better than they ought to be. Needing You isn't a very remarkable entry in To's oeuvre, but if you're looking for a pleasant romcom you can't really go wrong with this one.
Wah and Kinki both work at the same company. At first, they can't really stand each other, but after a while, a fondness grows between them. Then Wah's ex suddenly turns up again, hoping to get Wah back. To makes things more complicated, she also tries to set up Kinki with another man. Wah is going to have to decide who he cares for the most.
It's still a relatively early To, which shows in the lesser polish. The cinematography isn't too great, the score a bit lazy. Performances are good though and with Ka-Fai writing the script there's a bit more intrigue than usual. It's perfectly fine filler, just not up there with the best of his films.