Kôshônin
2003 / 107m - Japan
Crime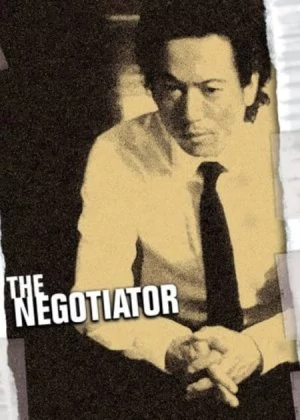 If you haven't seen too many Miike films yet, this one might come as quite the surprise. The Negotiator is an extremely polished, sane and structured film, one that sticks very neatly to genre conventions and colors inside the lines. Miike goes full for execution here, the coolest thing is that he actually manages to pull it off.
After a heist, three masked men flee into a nearby hospital, taking more than 30 patients and doctors hostage. The police are stumped and call in the help of Maiko Tohno, a professional negotiator. The only problem is that she has to work together with inspector Ishida, her former husband.
No crazy characters, no baffling moments, no typical Miike moments. The Negotiator mixes drama and crime elements and offers a detailed narrative that unravels the rather complex story bit by bit, without ever skipping a beat. Performances are decent, and the film looks polished, so if you love a good negotiator flick, or you want to look beyond Miike's more celebrated film, this comes warmly recommended.