New Dream Hunter Rem: Yume no Kishitachi
1990 / 40m - Japan
Fantasy, Comedy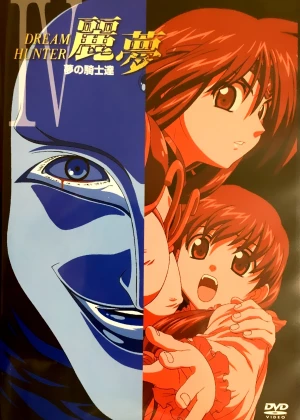 A cute little anime, with a surprising bite. I didn't quite know what to expect from this one, so when the first five minutes hinted at light fantasy mixed with comedy I was maybe a little disappointed. The film gets way darker in certain scenes though, which provides a fun contrast with the happy-go-lucky vibe elsewhere.
Dream Hunter Rem is a young girl who battles demons who invade other people's dreams. When a Snow White-like plot develops (a demon wants to kill a girl prettier than her to become the prettiest in all the lands), Rem engages herself to save the girl from the clutches of the demon. She is in for quite the fight, one she won't be able to win just by herself.
The animation and art style are pretty basic, though the demon design is quite nice (not very original, just well executed). The plot is simple but fun, the mix of light and dark is pretty effective and the pacing is perfect. It's maybe a little too obvious this is a franchise extension (with the classroom insert), other than that it was good but simple fun.