1924 / 143m - Germany
Adventure, Fantasy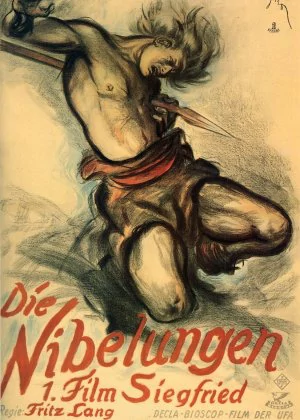 Fritz Lang's German period is by far his best and most artistic. I've seen a fair few German films from that era, but I still get amazed whenever I notice how stylish and fantastical these films are, especially for their age (Die Nibelungen is almost a century old now). Siegfried is no exception.
Die Nibelungen is a classic fantasy story/fairy tale, with dragons, kings and quite a bit of backstabbing. Siegfried is a fearless knight who kills a dragon and the dwarf king on his way to the castle of King Gunther. There he is allowed to marry Gunther's sister, but only if Siegfried promises to hand over the treasures he earned.
The golden/sepia cinematography is lovely, the fantastical elements look pretty solid, and the story isn't too serious. The length and somewhat slower and more repetitive middle part is the only thing keeping me from giving a higher score. I'm looking forward to catching Long's other part now.