2020 / 94m - USA
Comedy, Romance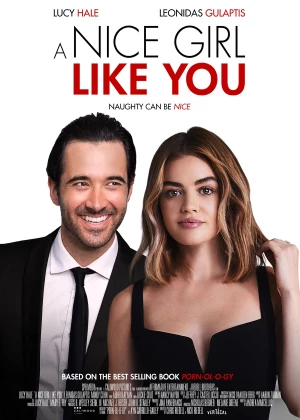 Think of the worst, most outdated, old-fashioned clichés about women doing comedy ... and that's exactly what A Nice Girl Like You is. Only it's directed by two men. This is a pretty drab and bland sex-centered romcom, undoubtedly one of the most prudish films I've ever seen on the subject.
Lucy breaks up with her boyfriend after he calls her frigid. It doesn't sit well with her, even though the guy has a point, so she draws up a list of sex-related things to do. Meanwhile, she starts dating another guy, who is mildly fascinated, but also a bit confused by Lucy's extreme interest in sexuality.
The jokes are terrible, the film daren't commit to the theme and the performances are as frigid as Lucy's character. I'm not quite sure who this film is intended for, but apart from it being light throughout, relatively short, and properly paced, there's really nothing of value to be found here. Pretty poor.