1950 / 100m - USA
Crime, Thriller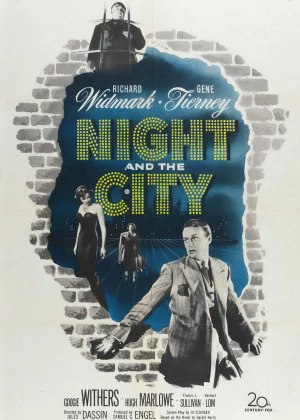 The only way to get a real feel for a genre is to watch many (many) niche films, and so I'm slowly catching up with all the film noir films I've ignored over the years. I can't say the genre is growing on me, but at least I'm finally getting a better idea of what defines a typical film noir feature.
Fabian is a small-time, ambitious crook who is looking for a way to move up in the underworld. When he encounters Gregorius, an ex wrestling champion, Fabian figures he can make a solid buck organizing fights. By doing so, he moves in on Kristo's territory, a crime boss who just happens to be Gregorius' son.
So far, shorter seems to be better for film noir films. Simple plots and tragic characters don't really gel well, the longer runtimes merely put extra focus on the mediocre performances and forgettable narratives. Dassin's direction isn't all that notable either, so there wasn't really anything that kept me hooked. Not a great film.