Qi Hao Cha Guan
2001 / 115m - Hong Kong
Horror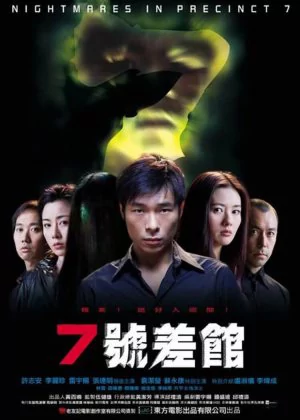 More generic horror fodder from Herman Yau. He isn't really the man to do straight-up ghost horror stories, combining it with police procedural elements doesn't seem to improve things much either. The result is a forgettable genre flick that will only appeal to the most ardent Asian horror fans. And dedicated completists.
When Jing is hit by a bullet that goes straight through his head, he ends up in a coma. Two years later he awakes out of the blue, with a sixth sense that allows him to communicate with ghosts. Together with the nurse who took care of him all these years, he will use his newfound skills to solve a case that has been plaguing the hospital for quite some time.
The start of the film is overly dramatic, the horror elements feel quit uninspired when they finally arrive and mediocre performances hold the film back even further. It's one of those films that comes off as simple shelf filler, made to seduce genre fans with a nice cover and a flashy quote. Difficult to recommend, unless you really crave some Hong Kong horror.