W Lesie Dzis Nie Zasnie Nikt 2
2021 / 96m - Poland
Horror, Comedy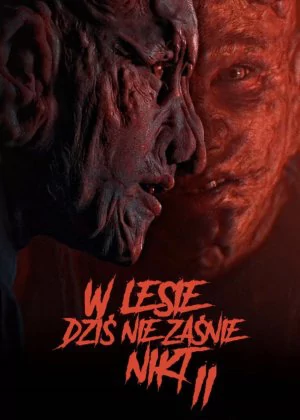 An expected sequel, after the first one turned quite a few heads, and not just because it was the first-ever Polish slasher flick. Nobody Sleeps in the Woods Tonight was gleefully self-aware, a trait that this sequel inherited. Don't expect another slasher pastiche though, Kowalski was smart enough to add some new twists and turns.
After the events of the first film, both Zosia and the killers end up in jail. The local police chief takes Zosia back to the scene of the crime, but there she turns into a gruesome killer and shreds him on the spot. It's up to Wanessa and Adas, two police constables, to locate Zosia before she murders even more people.
The gore is pretty brutal, the characters are pleasantly daft and Kowalski proves he's not just a slasher nut, but he knows about other horror niches too. The film becomes pretty unhinged in the second half, just adds to the appeal if you ask me. A worthy sequel, bring on part three.