2022 / 128m - Japan
Crime, Thriller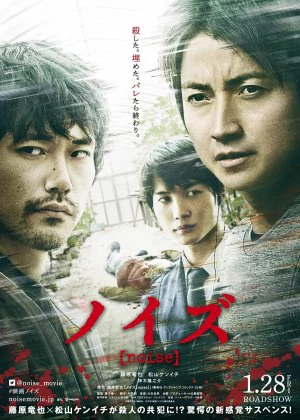 With all the talent involved, I expected a slightly better film. Not that Hiroki's Noise is bad, there's plenty of quality on display here. It's just that it never quite felt like true cinema, just a manga/story brought to the big screen. That's one of the downsides when you're working with too much talent and popular IP I guess.
Shishikari is a small island where nothing exciting ever happens. A local farmer starts a fig farm and receives national recognition, which puts the little island in the spotlight. Outsiders take an interest in the place, and before the little community living on the island knows what hit them, they have their first murder on their hands.
The characters have little room to shine, which is Hiroki's strong point. Instead, a lot of time is spent on the plot, which is decent enough, but not all that special. The cinematography is pleasant, and the soundtrack adds a little extra class, but in the end, there's just not all that much there that sets it apart from other films.