Ichido Shinde Mita
2020 / 93m - Japan
Comedy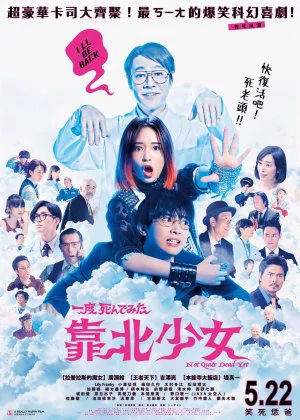 Amusing, slightly absurd and star-studded Japanese comedy. It's a capable (and surprisingly high-profile) film from a first-time director, but I guess people weren't wrong when they let Hamasaki direct this film. While not an instant classic, Not Quite Dead Yet turned out to be a very enjoyable comedy.
Kei Nobata is a pharmacist obsessed with his job, so much in fact that it greatly influences the upbringing of his daughter (Nanase). He hopes she will follow in his footsteps, but when she goes through puberty she rebels against her dad and joins a death metal band. Then her father suddenly dies and Nanase will have to decide how to live the rest of her life.
With people like Shin'ichi Tsutsumi, Naoto Takenaka and Lily Franky on board, you don't have to worry about the performances. The cinematography is also very clean and polished, the gags are fun and the pacing is perfect. The whole death metal thing misses the mark though, but that's not too surprising. Japan doesn't do music very well. It's a small hiccup in an otherwise fun and entertaining film.