2019 / 97m - USA
Comedy, Romance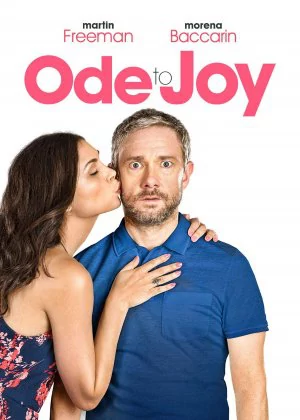 A rarity. A romcom that sticks to the familiar formula (warts and all), but is actually so balanced and well executed that it doesn't really matter in the end. I'm not a big fan of the genre and have an active dislike for the 'oh no, it looks like it's not happening' third act present in every single one of these film, and even though it's still here in full effect, it didn't bother me at all.
Charlie suffers from cataplexy, a disease that makes him faint whenever he's exposed to strong emotions. In his case, happiness is the main trigger. It's a very peculiar premise that has some serious consequences, especially for a romcom. Because how do you fall in love with someone when you can't feel happy being around them?
Martin Freeman is perfect for his part. His dry demeanor mixes very well with the slightly darker comedy that Winer chases. The rest of the cast is also on point, the comedy is smart and actually funny, the romance feels effortless and some minor drama gives the film that little extra weight it needs. There's nothing that truly stands out, but it's a very sweet, pleasant and sneaky little film that makes great use of its unique premise.