2022 / 112m - South Africa
Action, Comedy, Sci-fi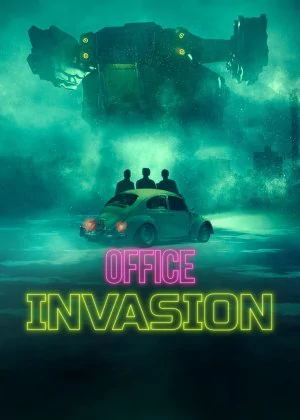 Quirky and off-beat South-African genre blender. It's a comedy first and foremost, but the horror and sci-fi elements make it a more interesting package. The running up to the actual action takes a tad too long and not all the jokes land, but there was plenty here that kept me entertained.
A small mining company is taken over by an Australian firm. Three employees are rightfully fearing for their job, as cutbacks are part of their plans. Defeated by the new management, they start planning a little heist, taking what they feel is rightfully theirs. What they don't know is that the takeover is only a cover-up for a more sinister plot.
The principal actors are funny, the mix of genres works well, quite a few of the jokes do land and the pacing is solid, even though the film's a tad long. It's hardly a masterpiece, but it's proper entertainment that never misses a beat and builds up toward a satisfying finale. A pleasant surprise.