2021 / 83m - USA
Horror, Mystery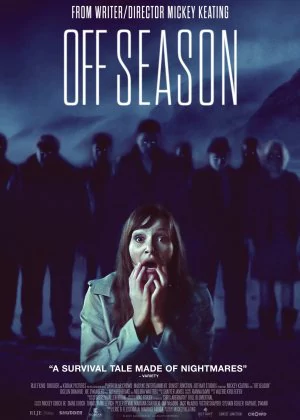 A horror film that thrives on atmosphere. The underlying mystery isn't too complex, but it is revealed slowly and without too much explicit dialogue. Keating does a lot of things right, it's just that the middle part is a tad tepid and the reveals aren't that exciting, which lessens the impact of the mystery.
Marie gets an odd letter, saying her mother's grave has been desecrated. She has to come as quickly as possible, but the cemetery is on a remote island. When they get there the guard won't let them through, as the bridge had been closed down until spring. When he reads Marie's letter, he changes his mind and lets her through.
The performances are more than solid, the build-up of the atmosphere is great, and the gradual reveals keep the mystery strong. But the mystery itself is a bit simple and not all too appealing, and it's not as visually striking or imaginative as it could've been. Still, props for making a slightly different type of horror, there's more than enough quality here to warrant it a fair shot.