Bir Zamanlar Anadolu'da
2011 / 157m - Turkey
Crime, Drama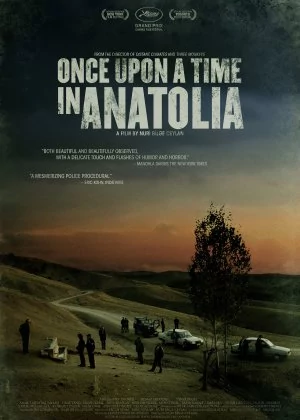 My fourth Ceylan, and I'm really starting to see a pattern here. I quite like his more introspective moments, where his film slows down and characters just wander. When narrative and conversations are added, I feel the quality takes a real dip and his films start getting tedious.
A group of people are cruising the Anatolian plains, looking for a corps. The police has two suspects with them, but they have trouble remembering the place where they buried the body, as the Anatolian plains are huge and not too distinctive. As they keep on searching, the conversation shifts between various subjects.
The setting is quite beautiful, and the cinematography adds a level of mystery. If Ceylan had cut out most of the conversation, he could've had a pretty solid 90-minute film, but alas. I didn't really care for the characters, nor the topics brought up, and these moments really pulled me out of the film. Ceylan's just not for me, I guess.