Hoa Bi
2022 / 83m - China
Fantasy, Romance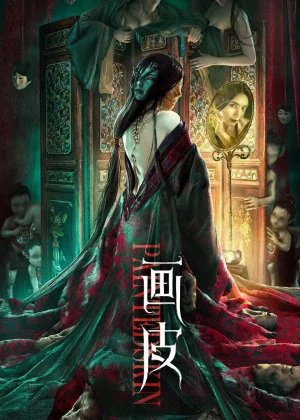 A truly capable adaptation of the Painted Skin story. Expectations are generally tempered when watching one of these contemporary Chinese streamer films. While fun, they pretty much always lack a level of polish that keeps them from ever becoming personal favorites. I will say that this new Painted Skin came awfully close. Liu Chen is definitely one to watch.
Two demons want to infiltrate the human world, their hideous faces don't work in their favor, though. And so they seek out a spell that fixes their looks and turns them into alluring women. While the spell is effective enough, it's still not easy to conceal their true identities, certainly not when a demon hunter arrives in town and sniffs them out.
This new take reminded me quite a bit of Hark Tsui's Green Snake. The costumes and sets looks absolutely stunning, the cinematography is lovely, and the plot brings a fine mix of fantasy, horror and romance. The CG remains somewhat problematic and not all the actors offer an equally great performance, but give Chen a few more films and I wouldn't be surprised to see a true personal favorite from his hands.