Professione: Reporter
1975 / 126m - Italy
Drama, Thriller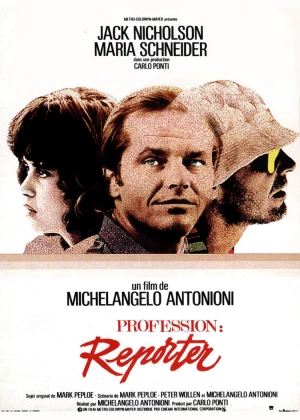 I've been making decent inroads into Antonioni's oeuvre these past few years, but so far he hasn't been able to wow me. His films tend to be quite long and slow and they don't really appeal to my sense of style. The Passenger is no exception, it's a typical gritty 70s thriller, not really my cup of tea.
David Locke is a war reporter who finds himself disillusioned with his job. Thanks to an odd coincidence (an arms dealer dies in the hotel David is staying in), he is able to take on a new identity, hoping this will give his life new meaning. It doesn't take long before the arms dealer's enemies are on David's tail.
I wasn't too impressed by Nicholson's part, I didn't really care for Antonioni's style and two hours is quite long for a film that often moves at a glacial pace. I did appreciate that Antonioni has a clear sense of direction and even though I didn't like it all that much, it is a film that lingers. It's just not for me.