1999 / 100m - USA
Crime, Thriller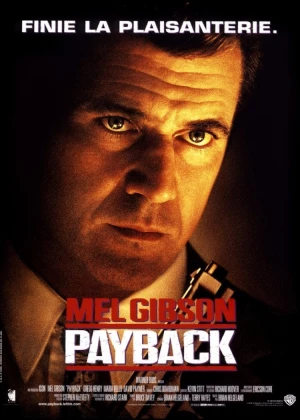 A basic title for a basic film. Payback is a bog-standard 90s thriller, with Mel Gibson looking to take his revenge for just about the entirety of the film. A good 25 years later, there's very little to set the film apart and unless you're a major Gibson fan, there's not much reason to revisit this one.
Porter was duped by his wife and partner in crime, for a mere 70.000 dollars. He was left for dead, but he survived and once he's back on his feet, he only wants one thing (remember the title of the film). His old partner has connections to an organized crime syndicate though, so it won't be easy.
So Gibson. Not a very talented actor, but he has some charisma. The same can't be said about director Helgeland, who does very little with the material given to him. At least the film is rather short, and the setting is appropriately grimy. Other than that, not a film I'll remember for long.