2018 / 102m - USA
Action, Thriller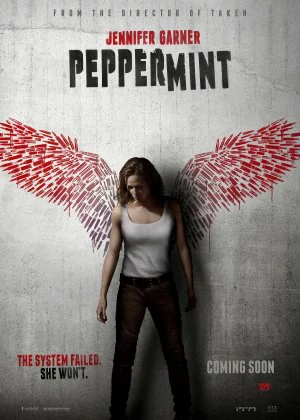 A woman scorned. Peppermint is a simple but decent enough action/revenge flick, held back only by its lead. Jennifer Garner is a horrible casting choice, who fails both as the angelic mom and the kick-ass vigilante. Her role is pretty essential to the success of the film, luckily Morel doesn't overreach in other departments, so it still works as a generic genre filler.
Riley has a plain but pleasant life, dedicating herself to her family. When her child and husband are killed in a violent drug-related incident, her world collapses. The culprits aren't even convicted for their crimes, instead, Riley is committed to a mental hospital. Before she gets there she escapes and disappears from the grid, only to re-emerge as a ruthless killer out for revenge.
It's pretty difficult to take Garner seriously in this role, which means you're just trailing a glorified soccer mom taking on a squad of hardened gang members for most of the film. The action itself is solid though, the rest of the cast isn't too bad and the pacing is OK, safe a somewhat slow start. Not bad, but pretty forgettable.