Sekigun-P.F.L.P: Sekai Sensô Sengen
1971 / 69m - Japan
Documentary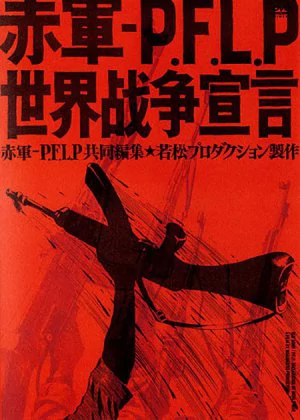 A very political documentary. If you've seen a few of Wakamatsu's films, you know that the man was enthralled by activism and the revolutionaries of the 60s, it's no surprise then that he made several films and documentaries about them. This was more of a visual poem, but a pretty bad one.
Wakamatsu cycles through images of the time and uses them as a background for endless monologues that circle the concepts of propaganda, activism, and everything related to the zeitgeist of that time. His subjects are the Palestinian freedom fighters, but they are almost an afterthought here.
Halfway through I was pretty much done with this film, so even though it only lasts 70 minutes, it was quite a hassle to get through. There's very little in the way of variation and if you don't care/don't agree with the ideas put forward, then this film can get really under your skin. Wakamatsu's worst.