Il Deserto Rosso
1964 / 117m - Italy
Drama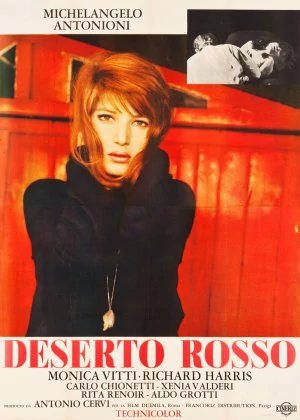 Antonioni is clearly a stylist, but not to a degree where the cinematography can really carry the film. It all comes down to the characters and their problems then, who never seem to gel with me. Spending two hours with the cast of Red Desert is quite the ordeal, not good for a drama.
Giuliana is suffering from depression. She wants to make a change in her life, so she starts an affair with an employee of her husband's factory. He seems to be the only one who understands what she is going through, while the other people in her life are making light of Giuliana's troubles.
Though the styling is pretty precise, the drab colors and somewhat crude editing do the visuals no favor. The performances are pretty weak, the characters didn't grab me and the pacing is dead slow. It's not all bad and at least Antonioni has a clear point of view, the drama just isn't for me.