Csillagosok, Katonák
1967 / 90m - Hungary
War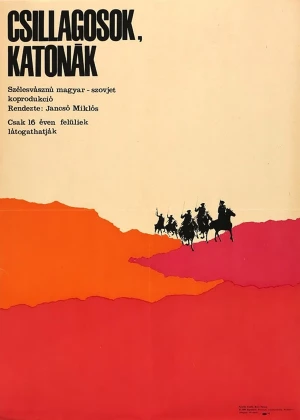 The atrocities of war, now shown through the eyes of Hungarian troops who fought together with the Red Army. It's a very popular theme in cinema and most films are pretty similar in their handling of the subject. The only thing that stands out here is the cinematography, though not by a lot.
During the Russian Civil War, the region around Volga is home to many disputes between the Red and White Armies. Hungarian troops join the Bolsheviks, hoping to protect their land, but the reality of war is cruel, and no matter how noble people's intentions are for joining, the insanity of war always gets to them.
I appreciated the above-average cinematography, but the rest of the film didn't really appeal to me that much. I didn't think the film was all that effective, the performances were somewhat wooden and the music was a letdown. It's certainly not the worst of its kind, but I've seen better.