2006 / 105m - Norway
Drama, Comedy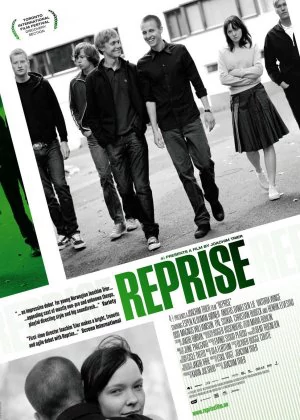 Joachim Trier's first feature film is a fun, virile coming-of-age story. Not quite what I was expecting after only having seen Thelma, but it sure was a welcome surprise. While the film isn't too original, the characters are a pretty interesting bunch that kept me engaged from start to finish.
Phillip and Erik are two aspiring writers. They've finished their first manuscripts and are ready to take over the world. Erik's book is turned down, Philip's book on the other hand is picked for publication and enjoys quite a bit of success. Too much for Phillip to handle, soon after he gets stuck in a depression.
While the plot sounds pretty dramatic, there's more than enough room for lighter moments, with the voice-over adding a healthy dose of playfulness. The performances are solid, the pacing is on point and the film isn't too long. A fine debut, it only lacks a bit of extra spunk to really stand out.