Korogaru Bîdama
2021 / 95m - Japan
Drama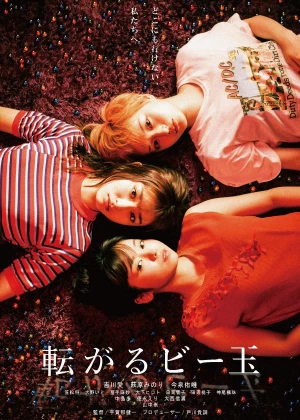 A pleasant, small Japanese drama. One of those films that don't have big or very important themes, but are still relevant to just about everyone watching it. It's not quite as accomplished or hard-hitting as some other films in the genre (and the competition is pretty stiff), but it's a good reminder that Japan does a lot of solid drama that barely makes it across the border.
Three women are renting a small flat in Shinjuku. The location is great, but the building will be torn in a couple of months, so they know their time together is limited. All three are in their early 20s, trying to get their lives on the rails. Finding a proper job, staying true to your beliefs, and landing a proper boyfriend are harder than it looks.
The presentation is pretty stylish (but on the poppier side), the performances are solid and the topics handled will feel familiar to most people watching this film. What it lacks is something that helps it to stand out from the crowd. A few scenes that really make an impact. Other than that, I got exactly what I wanted from Rolling Marbles.