Am Zin
1999 / 93m - Hong Kong
Action, Crime, Thriller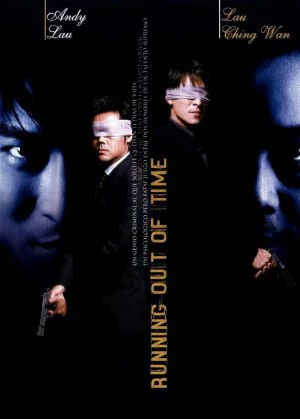 Hong Kong cinema struggled for relevance during the late 90s, it's people like Johnnie To and Andrew Lau who made a real difference. Not that Running Out of Time is the savior of an entire nation, but it is a clear predecessor of the crime cinema that would make To one of the prime Hong Kong directors of the 00s. Good fun, in other words.
When a professional criminal learns he is mortally ill and only has a couple more months to live, he comes up with a plan to spend the remainder of his life usefully. He plans a heist on a jewelry store, of which the owner allegedly killed his father. The closer he gets to his goal, the more he begins to doubt the info he was given.
The two Laus are in excellent form, the setup of the plot is pretty entertaining and there are some nice visual touches spread throughout the film. It's all a bit simple and not as stylish or refined as To's best work, but he was clearly having fun playing around with genre elements. For those wondering about the films leading up to To's best period, this one is a must-see.