2012 / 131m - USA
Crime, Action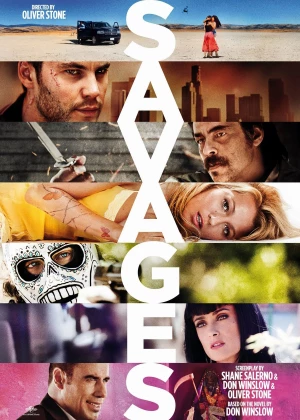 Oliver Stone is going for a fairly simple and commercial crime flick. It's a bit of a random film for Stone but after a bunch of engaged biopics, it feels like a breath of fresh air. I didn't mind Savages so much, at the same time, it's not really a film I'll fondly remember if I remember it at all.
Two guys hit it big when they become local weed Gods. Their business runs smoothly, but the threat of legalization looms around the corner, so when a Mexican gang wants to buy up their business, it sounds like a pretty good deal. They mess up their chance and find themselves in over their heads.
Some flashy styling choices and a certain self-awareness help to give the film a bit of flair, but the excessive runtime and a basic crime plot keep the film from soaring. Stone is a peculiar director who combines highs and lows, Savages, on the other hand, is a bit more middle-of-the-road. Pretty fun, but unremarkable.