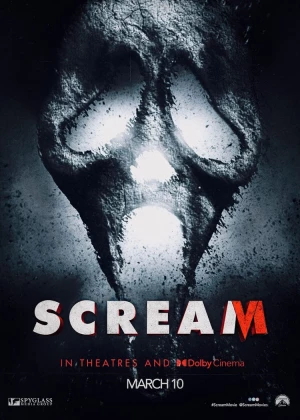 Part 6 in the long-running Scream franchise. I've seen them all, but I've forgotten all about the previous parts by the time a new episode is released. Not ideal for a self-referential film series, but I'm not very keen on self-referential things in any case. So for me, these are just regular slasher flicks (with more elaborate twists).
Ghostface is back in town, Samantha, her sister, and a couple of their friends gear up to survive yet another attack on their lives. This time the police and FBI are there from the start to help them out, but since it's Halloween Ghostface masks pop up all over town, making it hard to feel safe even in public.
Bettinelli-Olpin and Gillett are starting to feel at home in the series. It's a shame Weaving didn't get a better/bigger part, but the rest of the cast is solid, the set pieces are fun and the build-up of the tension is pretty good (the scene in the metro is lovely). Two hours is a bit long and the twists aren't great, but this is probably the most fun I've had with a Scream film so far.