Milyang
2007 / 142m - South Korea
Drama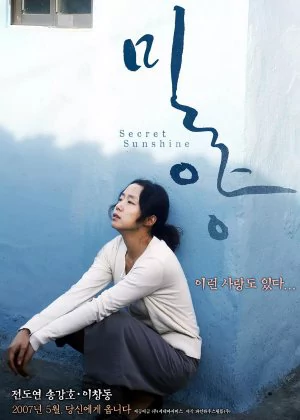 A weird and somewhat unfocused drama. While it starts off promising enough, the film ventures off in a different direction about 1 hour in and never finds its footing after that. A severe lack of subtlety and some baseless venting doesn't really help Secret Sunshine's case either.
After the death of her husband, Shin-ae leaves with her son to go live in Milyang, the city where her husband grew up. The welcome isn't too friendly though and when disaster strikes again, Shin-ae desperately tries to look for comfort. When she can't find it, she starts lashing out.
Performances are somewhat decent, but the lack of subtlety really didn't work for me. The digs at religion were also pretty uncomfortable (even though I'm not religious myself), the film lacks focus and the solid pacing found in the first hour is set aside for a barrage of random drama. Not that great.