1971 / 100m - USA
Crime, Thriller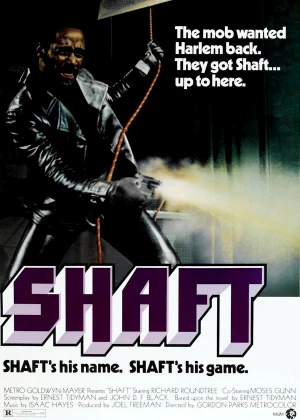 An African-American cult classic. Shaft is one of those characters/films I knew well before I had any idea what it was about. An abundance of pop references etched an image into my brain that didn't quite match the film I watched. I'd expected it to be a bit pulpier, more overt blaxploitation, but I'm not complaining.
Shaft is a PI with a reputation. He gets things done, but he's not an easy character. Bumpy Jonas, the leader of an infamous gang, hires Shaft to retrieve his daughter, who has been kidnapped. Shaft takes on the case and quickly finds himself in muddy waters when he learns the Mafia is involved.
The performances are proper, the direction is solid and Shaft is a rather fun character. I didn't really care much for the plot though and there's nothing too exceptional otherwise. It's just a black PI solving a case, including all the clichés that come with such a story. I've been way more disappointed by cult classics though, this one actually held up pretty well.