2015 / 85m - UK
Animation, Adventure, Comedy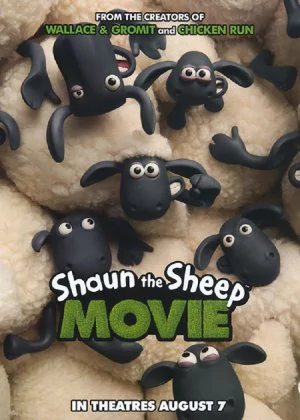 An archetypical Aardman animation. I never watched the series, but that's not exactly needed to keep track of this film. The setup is simple, the characters are caricatures, the plot is extremely basic. None of that really matters of course, since the film is all about light comedy and blistering stop-motion charm.
Shaun is tired of going through the same routine day in, day out. He devises a plan to get rid of his boss for a day, but he gets more than he bargained for. The farmer ends up in the city with memory loss, Shaun and his friends must go after them to save their hides (and the farm).
The animation is top-notch, the film is filled to the brim with cute little details and funny cultural references and the tone is pleasantly light and breezy. It may very well be aimed at kids, but as an adult there is plenty of wit to keep you occupied. One of the better Aardman films I've seen.